Meet the Cockrams
Hilda and Ted Cockram had long dreamt of escaping their inflexible and unrewarding corporate careers and starting a business together—one that mattered. They discovered their opportunity when they struggled to find quality child care for their three children. They knew with Kiddie Academy® Educational Child Care, they could start a business with purpose while filling a need for themselves and their community.
Kiddie Academy of Longwood-Lake Mary, FL
Kiddie Academy of Sanford, FL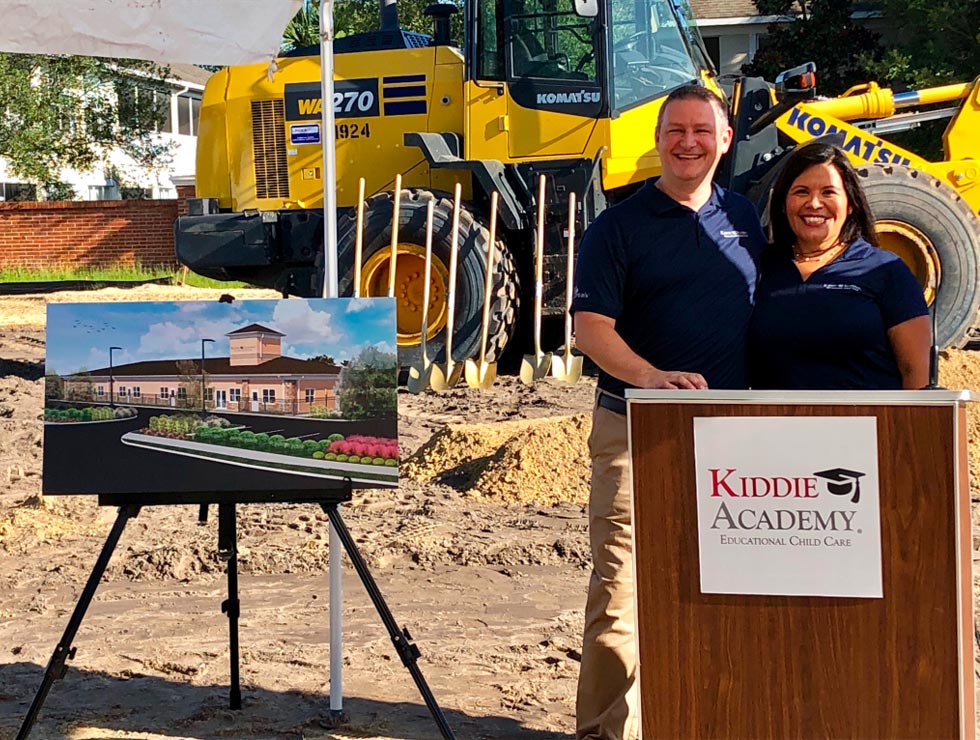 Divide and conquer morning responsibilities
"Mornings with kids are hectic, so we definitely have a strategy," says Ted. He gets the kids ready for school while Hilda heads out to her early morning yoga class. When she returns to take the kids to school, Ted heads off to the Academy. Hilda will join him later, but as an active member of the Chamber of Commerce, she usually has morning meetings there.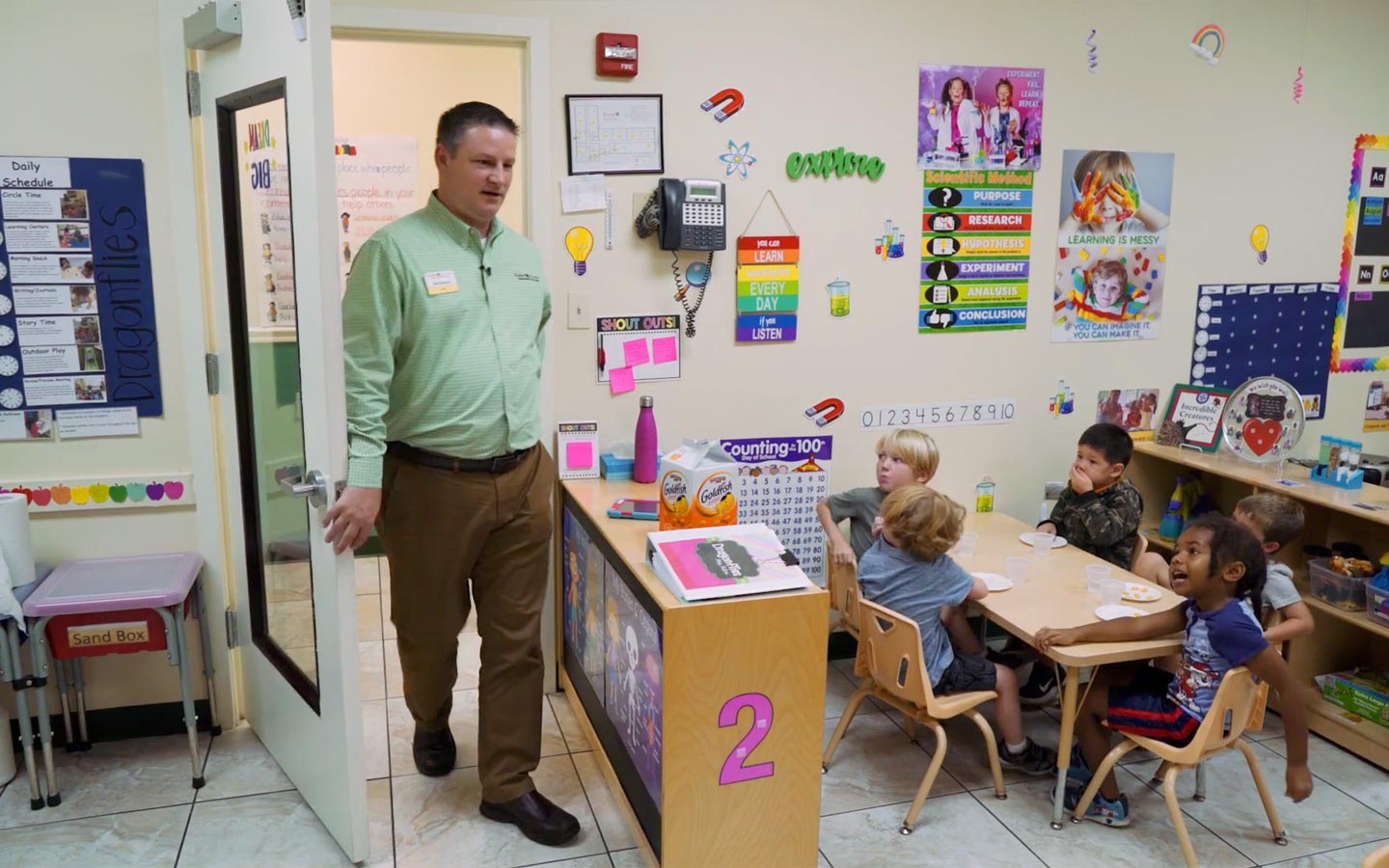 A warm welcome
Arriving at work now is much more rewarding. Instead of coming in to coworkers behind cubicles and an uninspiring to-do list, they're met with happy faces—from their teachers, staff, students and parents. "I love coming into the Academy in the morning when all the kids are so excited to see us. You feel sort of like a rock star, and that's really cool," says Ted.
Partnering with families
After drop-off, Hilda and Ted have a meeting with a family to discuss the progress of one of their students. "This little boy has required a little extra attention, so we've worked closely with his family to ensure his needs are being met." Hilda adds, "We really think of ourselves as partners with these families and we don't take that responsibility lightly."
"We didn't have experience running a business, but we didn't need it."
Ted, a military veteran who formerly worked in sales, and Hilda, a former financial project manager, found a support network with our company that perfectly complemented their experience.
"I had never really run my own business before. We both just came with passion and eagerness and that was enough for Kiddie Academy. They could help us with everything else as long as we had the passion." "Parents thank us all the time. This is exactly what our community was missing."
Creating community
Today, the Cockrams feel a greater sense of community in their lives. By creating a family-focused atmosphere for their staff, teachers, children and families they serve, the Cockrams have built a thriving community within their Academy. "It's a huge reason we decided to open an experiential business like Kiddie Academy instead of something that's purely transactional. We wanted our business to matter," says Ted.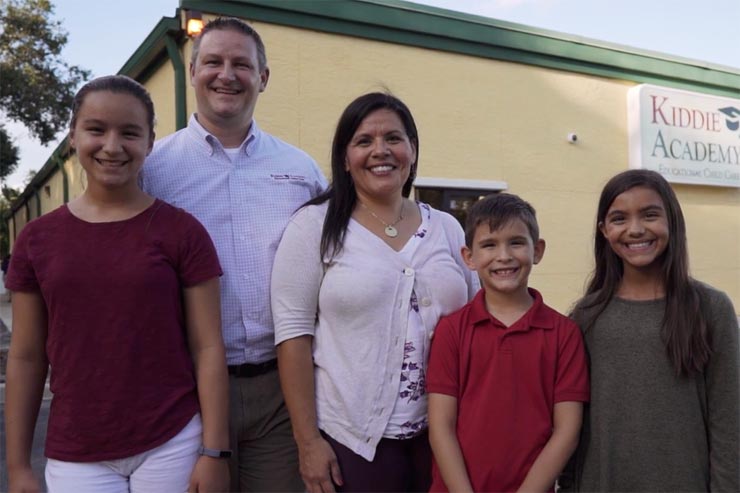 "We feel grateful we get to do this every day."
Ted stays at the Academy for parent pickup while Hilda heads out to pick up their own children from school and get them to their rehearsals, practices and appointments. They're still a busy family, but they wouldn't have it any other way. The Cockrams have been living their dream since opening their Academy in 2012. And now, they've opened a second Academy just 15 minutes away.
"We are excited for this journey. We look at it as though our community keeps growing."
A more fulfilling opportunity is waiting
Begin your journey to Kiddie Academy franchise ownership today.
Steps to ownership