Kiddie Academy® Educational Child Care is ranked #30 in Entrepreneur magazine's inaugural Top Franchises for Multi-Unit Owners ranking! This ranking unveils the top franchisors with the best incentives, systems and overall opportunities for multi-unit ownership.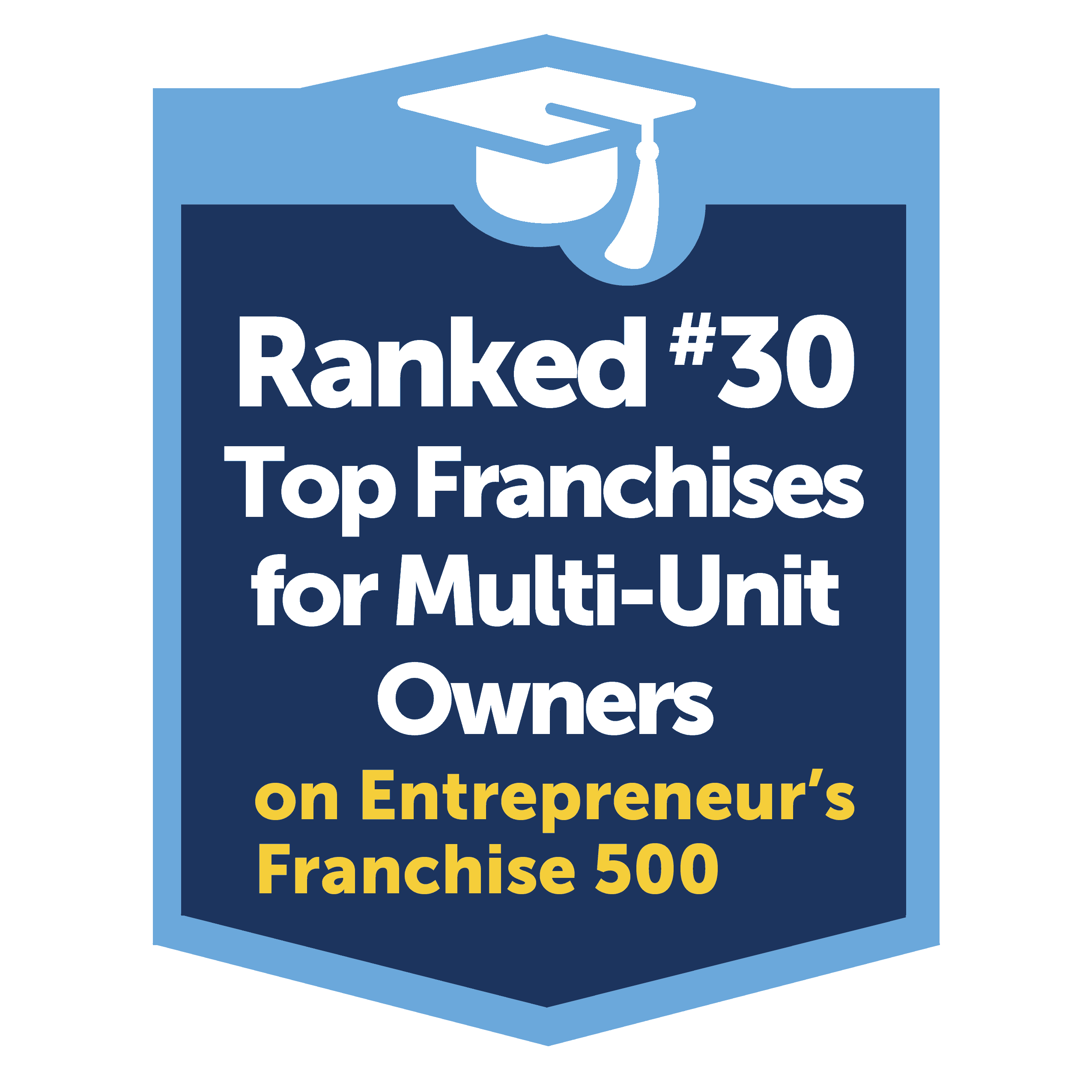 Franchising research firm, FRANdata, estimates there are 45,000 multi-unit owners in the U.S., amounting to 228,000 units. That accounts for more than half (54.8%) of all franchise business units.
"Multi-unit ownership is a testament to confidence and satisfaction in our brand," said Jeff Brazier, Kiddie Academy Chief Development Officer. "We see more and more potential Franchisees who are thinking of expansion from the start and developing business plans that include multi-unit growth. Kiddie Academy welcomes that kind of entrepreneurial spirit and will do what we can to accommodate it." Currently, approximately two-thirds of our Franchisees own, operate and/or are developing more than one Kiddie Academy location.
Brazier said there are numerous advantages to owning multiple franchise units. "They can provide you with economies of scale. Buying supplies in bulk allows you to save money by reducing costs-per-unit by spreading fixed costs over more locations. And it can also be an asset in recruiting and retention of your staff. Having more than one location can provide more opportunities for employees to grow and the flexibility to move from one location to the other."
If you're interested in expanding your franchise portfolio or investing in your first, contact us today to learn more about Kiddie Academy Educational Child Care.
Request More Information
Complete this simple form or call to get in touch with our franchise development team today for a quick, zero-commitment conversation.
We're constantly growing.
And we're being recognized for it.
Swipe to see our awards & accolades.