Company Leadership
Meet the Team
Learn more about the business and education professionals on our Corporate Leadership and Franchise Development teams and Curriculum Advisory Board.
Meet the Kiddie Academy Corporate Leadership Team
Kiddie Academy's Corporate Leadership Team brings together years of experience from every field necessary in running a dynamic and successful educational child care franchising operation – business management, operations, finance, real estate, construction, information technology, marketing, legal and, of course, education.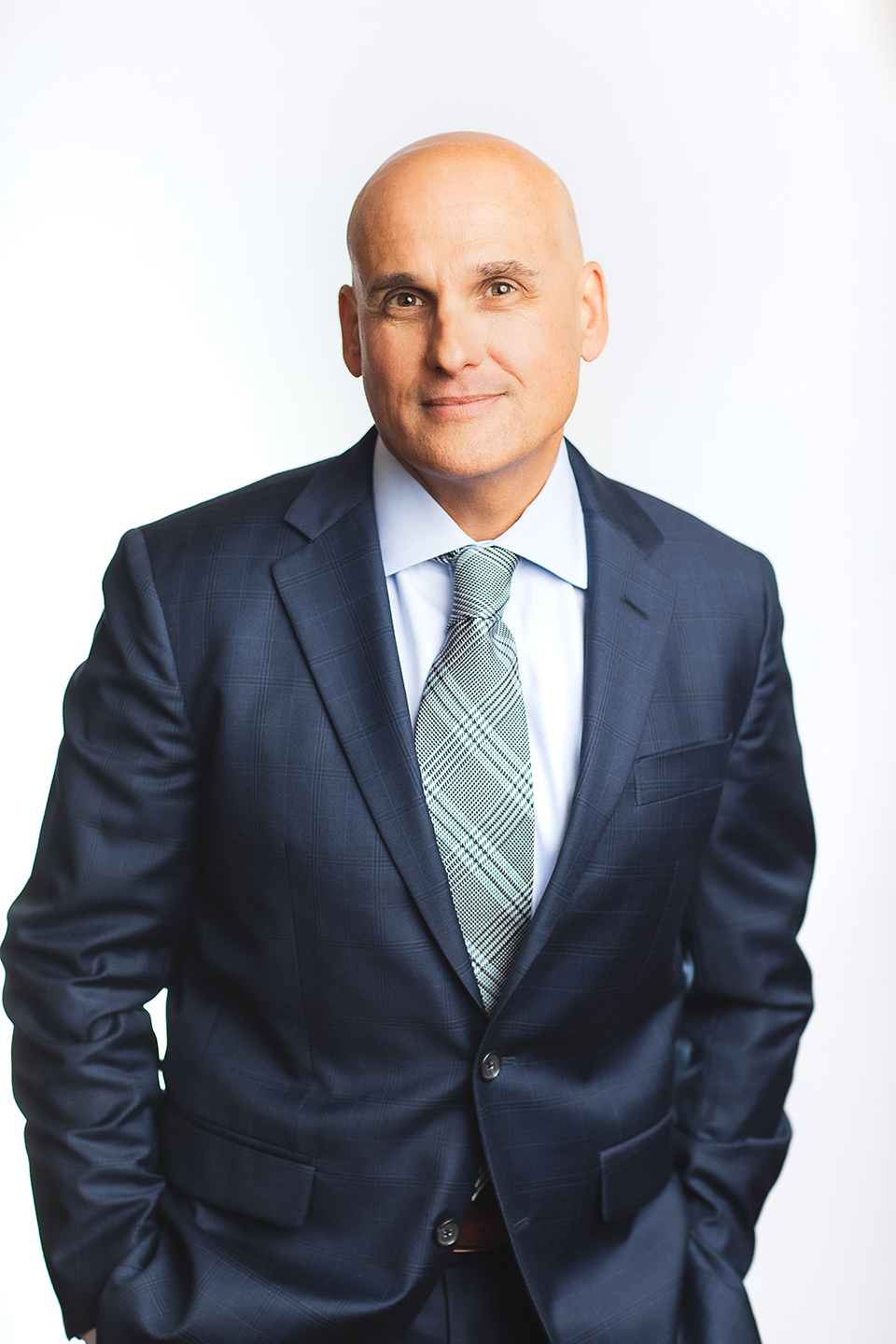 Michael J. Miller
Executive Chairman
As the son of the Kiddie Academy's founders and the father of two Kiddie Academy graduates, Michael has been involved in the family business from the inception which has provided him with significant experience and guidance in all aspects of Kiddie Academy. Over the years, Michael has become a veteran in the childcare and franchise industry and has guided Kiddie Academy to become a national leader in education-based child care. While his responsibility is the overall management of the company, his primary role is centered on continual enhancement and development of the Kiddie Academy brand experience. Michael currently is Executive Chairman of Essential Brands, Inc.'s (Kiddie Academy's parent company) Board of Directors. He holds a B.S. degree in business administration with a concentration in finance from Towson University.
Joshua Frick
President
Joshua became President of Kiddie Academy® Educational Child Care, effective January 1, 2020. He provides overall strategic leadership and guidance in all aspects of the business and maintains ancillary oversight of all departments. Joshua joined the company in 2001 after working in the commercial properties sector. Since coming to Kiddie Academy, he has served as a Manager, Director and Vice President for our Real Estate team. In 2017, Joshua was promoted to Chief Development Officer. Joshua, who has over 18 years of franchising and real estate development experience, attended York College of Pennsylvania where he earned a B.S. in marketing.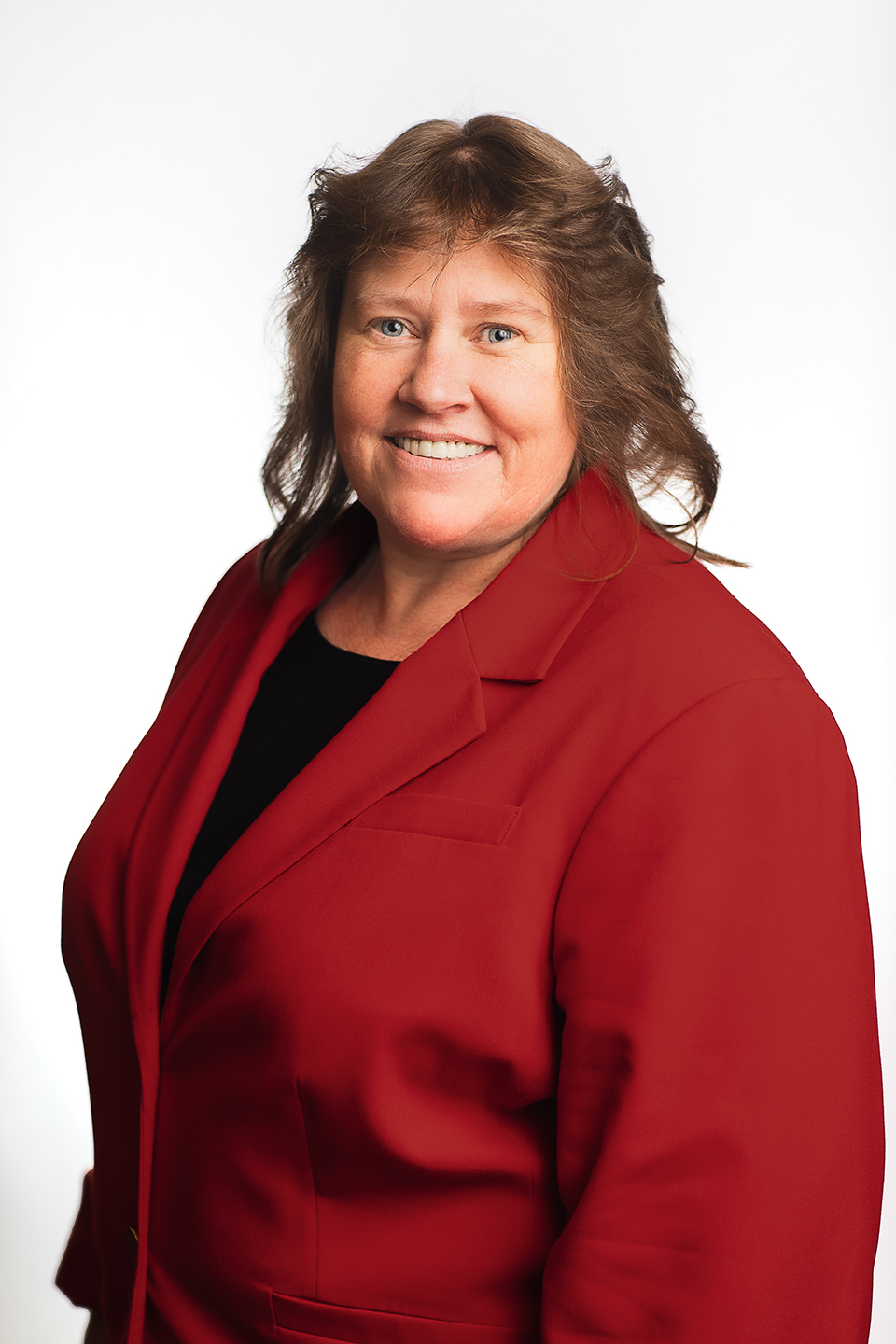 Susan Wise
Executive Vice President and Chief Financial Officer
Susan has been with Kiddie Academy since 1989, making her the longest tenured member of our executive team aside from Executive Chairman Michael Miller. Starting more than three decades ago in a data entry position, she has grown with the company. Susan has been involved in the Accounting, Education, Operations and Marketing departments and, as Chief Operations Officer, was instrumental in expanding the company's Technology Department. In her current role, Susan provides overall financial and strategic leadership for Kiddie Academy, while maintaining direct supervision of the Accounting and Human Resources departments. Susan is also responsible for the implementation of the company's financial plans, policies and accounting practices.
Casey Miller
Executive Vice President
Casey became Kiddie Academy's Executive Vice President in January 2020 after serving as Director of Franchise Development. Since joining the company in 2013 after graduating from Loyola University in Baltimore with a degree in business management, Casey has shown his versatility, working in many departments, including Operations, Construction and Franchise Development. He has been instrumental in onboarding new Franchisee's and expanding Kiddie Academy's nationwide footprint.
Patrick Dandino
General Counsel
Patrick joins Kiddie Academy after holding senior legal positions with leading franchise organizations in the restaurant, retail and hospitality sectors. He also previously served as a government relations director for the International Franchise Association in Washington, D.C., and has collectively over 35 years' experience in the franchising industry. He holds a B.A. in philosophy from DePauw University and earned his J.D. from the University of Oklahoma College of Law.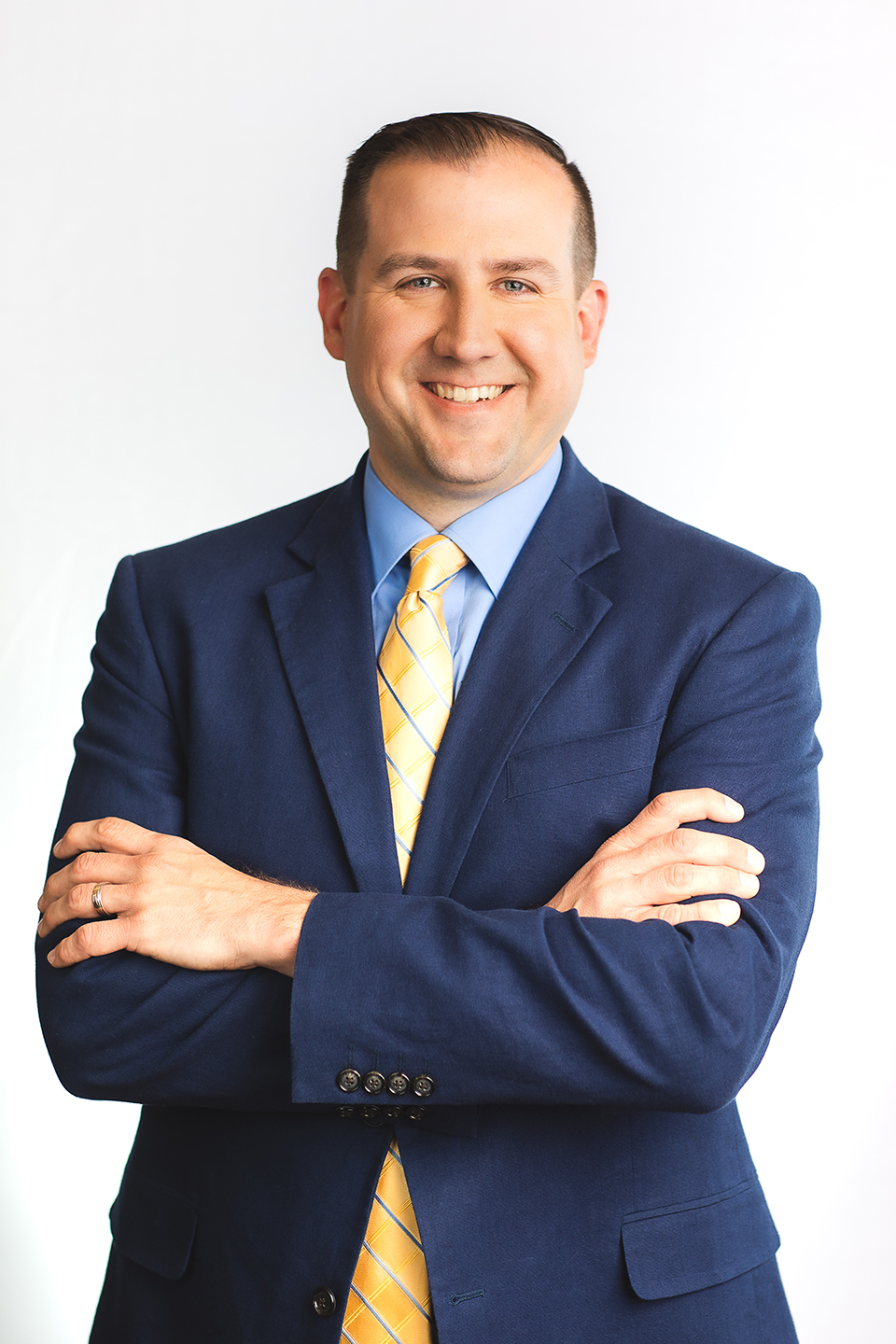 Jeff Brazier
Chief Development Officer
Jeff was promoted from Vice President of Franchise Development to Chief Development officer in January 2020. He leads all development activities for the company, including franchise development, finance, real estate and construction. He became a member of the Kiddie Academy team in 2016. He brings over 15 years of business development and marketing experience to his role. Jeff has a B.S. in sports management from Towson University and earned his Masters from California University of Pennsylvania.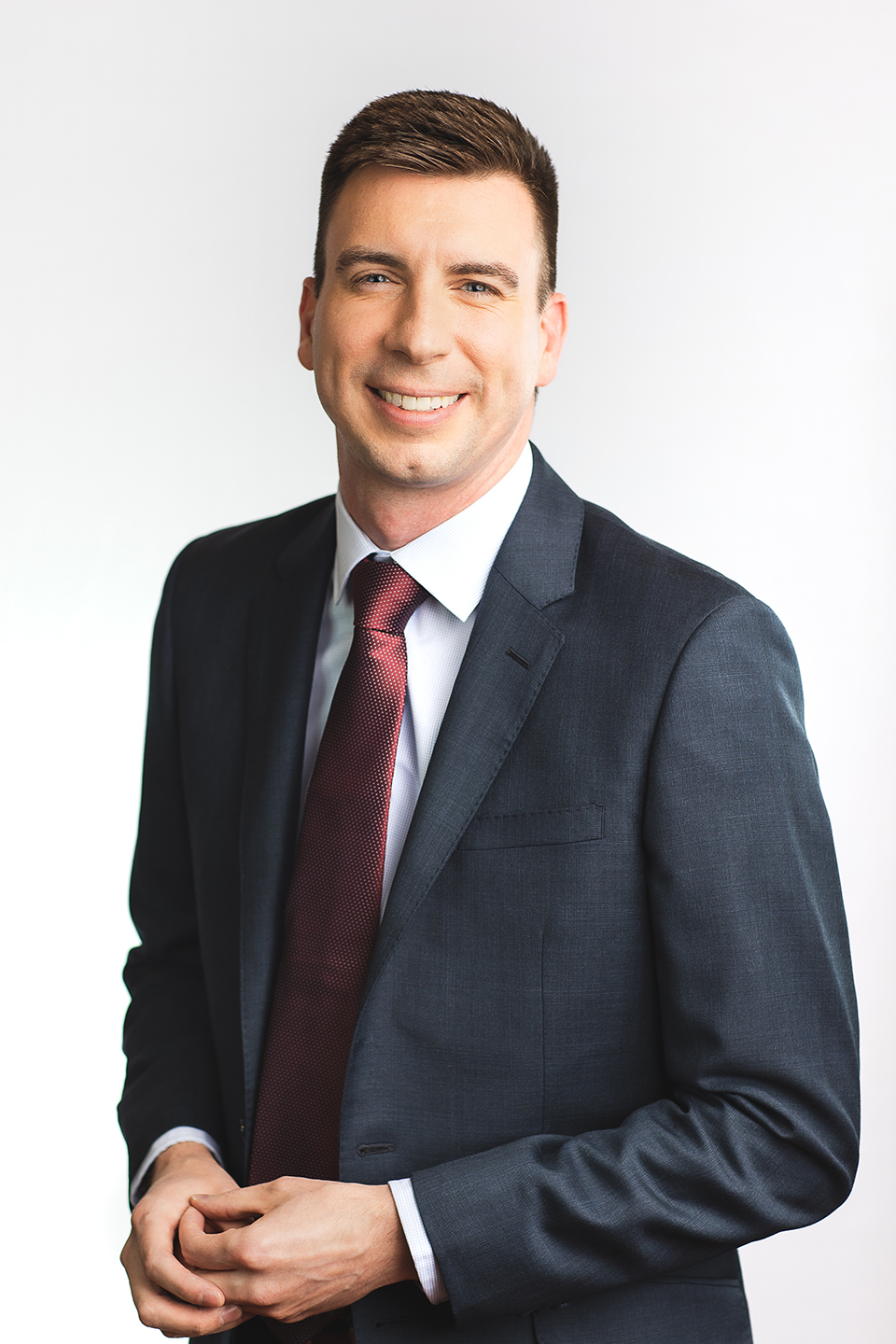 Greg Goodwin
Chief Technology Officer
Greg Joined Kiddie Academy in 2014 and oversees all technical aspects of the company. He has over 15 years of experience developing technology solutions within the education industry. Greg holds a M.S. degree in advanced information technologies and a B.S. degree in business information systems from Stevenson University. In 2019, Greg was recognized as one of the Baltimore area's top young business leaders when he was named to the The Daily Record's VIP List – Very Important Professionals Successful by 40.
Kevin Murphy
Chief Operating Officer
Kevin joined the Kiddie Academy team in 2005 as a Franchise Business Consultant, after a distinguished run as head of one of Maryland's top private schools. In 2009, he was named Vice President of Operations, a role he held until 2018 when he was promoted to COO. Now, with more than 30 years of education experience, he oversees the Kiddie Academy Operations, Education and Marketing departments. Kevin attended Washington College where he earned a B.A. in philosophy and Loyola University of Maryland where he earned his M.Ed. in supervision and administration.
Nicole Salla
Chief Marketing Officer
Nicole joined Kiddie Academy as Vice President of Marketing in 2017 and was promoted to Chief Marketing Officer, effective January 2020. She is charged with continuously growing the company's brand awareness and driving marketing innovation. She draws on more than 20 years of corporate and agency marketing experience. Nicole has a B.A. in English literature from the University of Maryland Baltimore County and a M.S. in business management and marketing from the University of Maryland University College.
Sharon Lytwynec
Senior Vice President of Operations
Sharon joined the company in 2018, bringing considerable expertise in early childhood education to Kiddie Academy. She is responsible for the direct day-to-day oversight of the Kiddie Academy Operations Department, and for the design, maintenance and execution of all operational systems. After teaching preschool and kindergarten, she rose through the organizational leadership ranks at the nation's largest corporately owned early childhood education company. There, she served as Center Director, District Manager, Regional Director of Operations, Region Vice President and Vice President of Operations. She holds a B.A. in American studies and early childhood education from the University of Maryland Baltimore County.
Deborah Bowers
Vice President of Real Estate
Debbie was promoted to Vice President of Real Estate in 2022. Debbie, who holds a commercial real estate license, had been the company's Director of Real Estate since 2020, after serving as our National Real Estate Manager for seven years before that. She is responsible for managing our team of Real Estate Managers and oversees the development cycle for Franchisees, minimizing the time between signing and the opening of their Academies.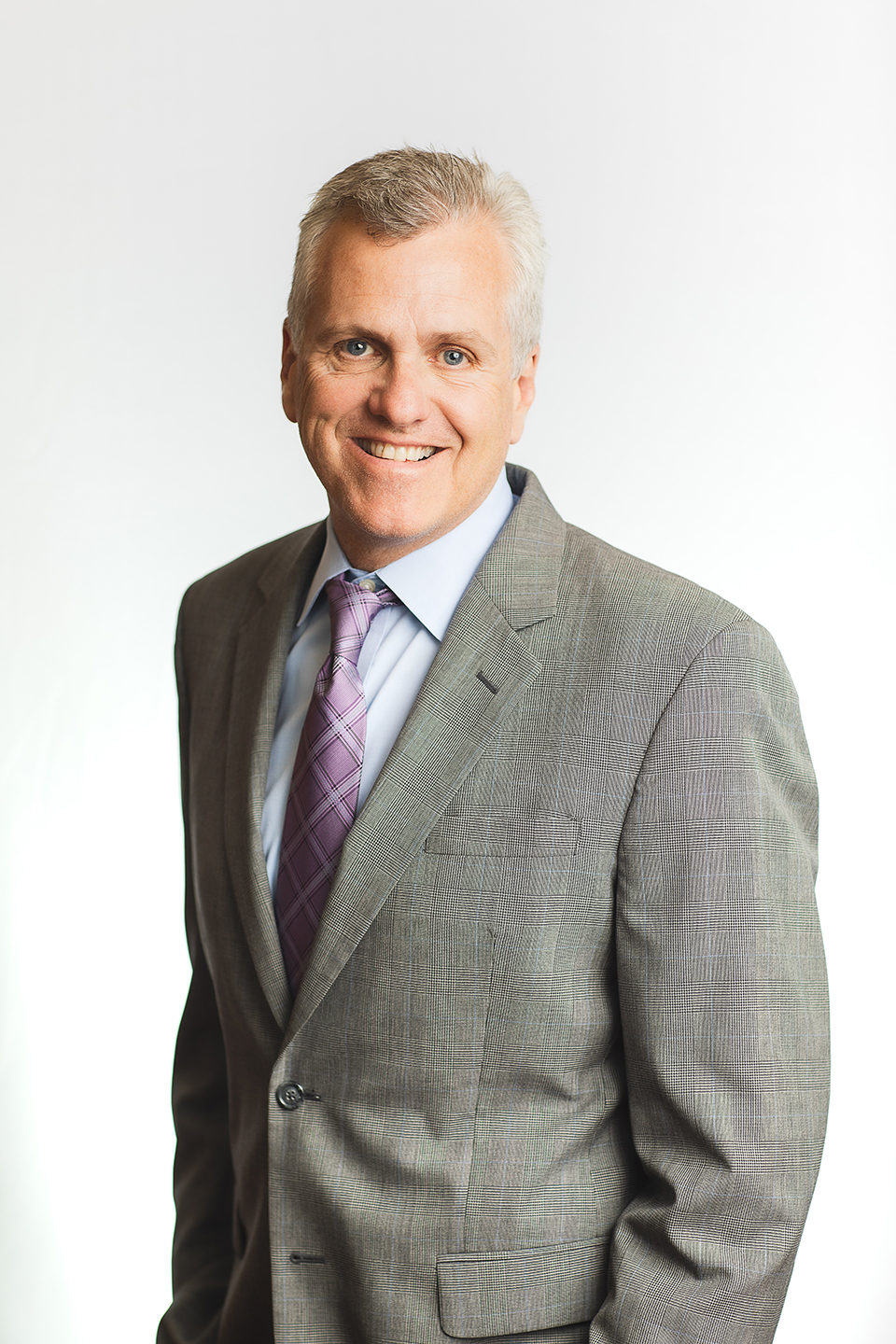 Chris Commarota
Vice President of Construction
Chris joined Kiddie Academy in 2000. He oversees Academy development and opening activities, including the entitlements process, site planning, design and construction project management. Chris has over 30 years of construction management experience and holds a degree in business administration from the University of Baltimore.
Lisa Dick
Vice President of Human Resources
Lisa Dick was promoted to Vice President of Human Resources in January 2022 after serving as the department's Director since joining Kiddie Academy® Educational Child Care in 2020. Before joining our company, she spent more than 20 years in banking, serving in executive-level human resources positions. She oversees all operations of the Kiddie Academy Human Resources Department, including recruitment, new-employee orientation and training, performance evaluations, benefits administration and employee relations. Lisa earned her Bachelor of Science in Business Administration from Delaware Valley University and is a Society for Human Resources Management Certified Professional.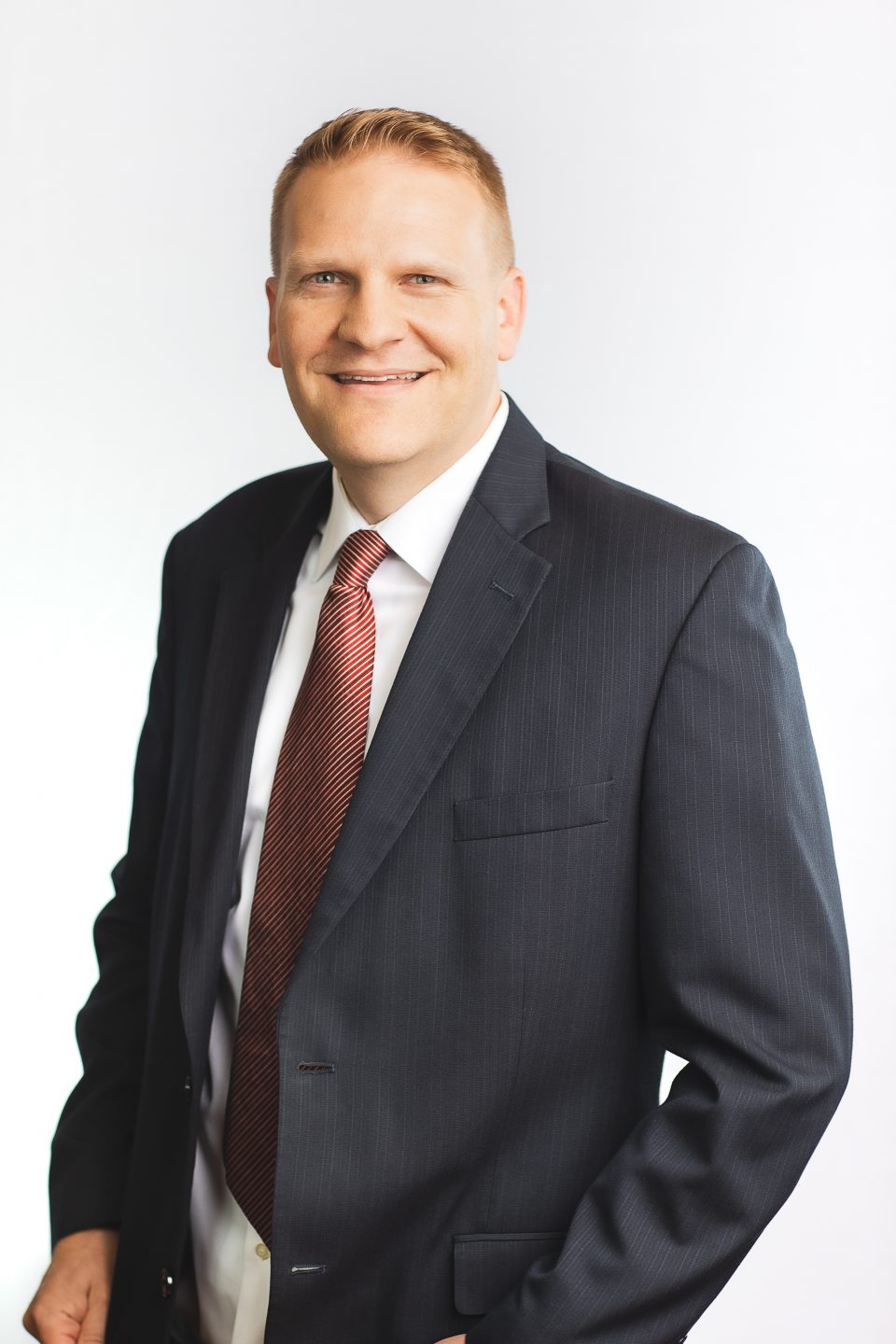 Ben Lieb
Vice President of Technology
Ben joined Kiddie Academy in 2016 and leads the technology team in supporting strategic and tactical initiatives. Ben has more than 20 years of information technology experience on both the software and hardware sides of the industry. He has a B.S. from University of Maryland Baltimore County in both computer science and information systems.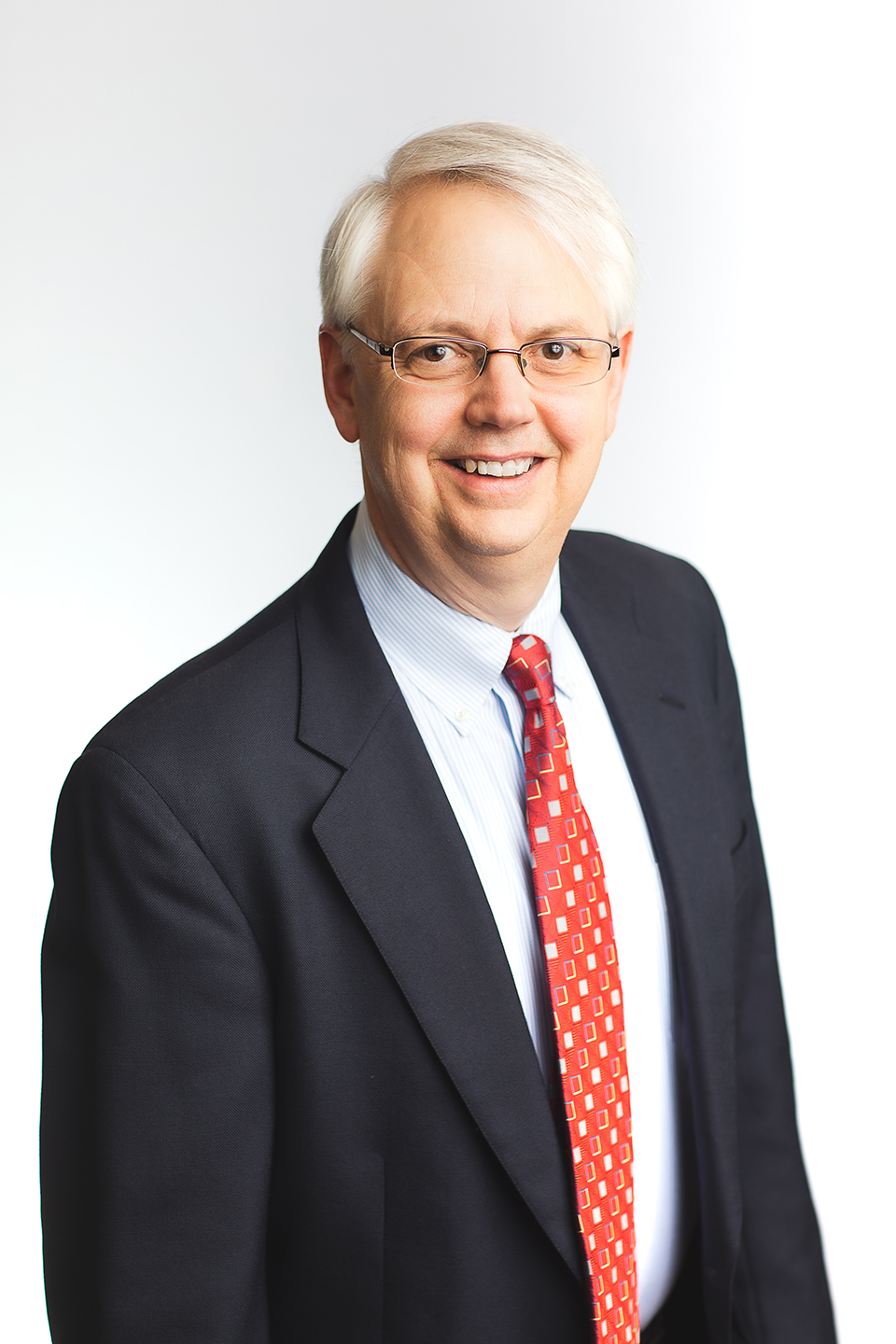 Kevin Shaffer
Vice President of Finance
Kevin joined Kiddie Academy in 2015. He oversees the finance team and supports Franchisees with obtaining lender financing and providing operating analysis. Previously, Kevin led finance and operations initiatives for a variety of educational service businesses. Kevin earned a B.S. in accounting from the University of Delaware and a master's degree from Johns Hopkins University.
Lene Steelman
Controller
Lene joined the Kiddie Academy corporate team in 2005 after spending more than a decade as an accounting manager and accountant. As our company's Controller, she oversees the organization's daily accounting operations, including payroll, accounts payable, accounts receivable, general ledger, payroll and taxes. Lene earned a B.S. in accounting from Bob Jones University in Greenville, South Carolina.
Joy Turner
Vice President of Education
Joy has been Vice President of Education since January 2020. Her team continually updates and enhances the Life Essentials® curriculum. Joy joined the Kiddie Academy Education team in 2014 as the Director of Education Quality and spent two years working with Franchisees and Directors providing trainings, establishing and maintaining best practices through visits to the Academies as they worked to achieve NAEYC accreditation. In 2017 , she joined the Operations team as a Franchise Business Consultant, where she was able to provide support and guidance for both the educational and operations functions of Academies. Prior to coming to Kiddie Academy, she spent over 20 years in the early childhood education field with a national leader in corporate child care. Joy earned a B.S. in education from Salisbury University.
Meet the Kiddie Academy Franchise Development Team
These experienced, knowledgeable franchise industry professionals can answer your questions and guide you through the steps leading to ownership of a Kiddie Academy franchise location.
Broc Silberzahn
Vice President of Franchise Development
Broc became a member of the Kiddie Academy team in 2013. He was promoted from Senior Director of Franchise Development to Vice President of the department in January 2020. Broc works closely with candidates, providing a thorough overview and guidance on how to become a Kiddie Academy Franchisee. He has over 15 years of business experience, with 10 years of franchise industry experience in the education field. He has a B.S. in political science from the University of Maryland Baltimore County.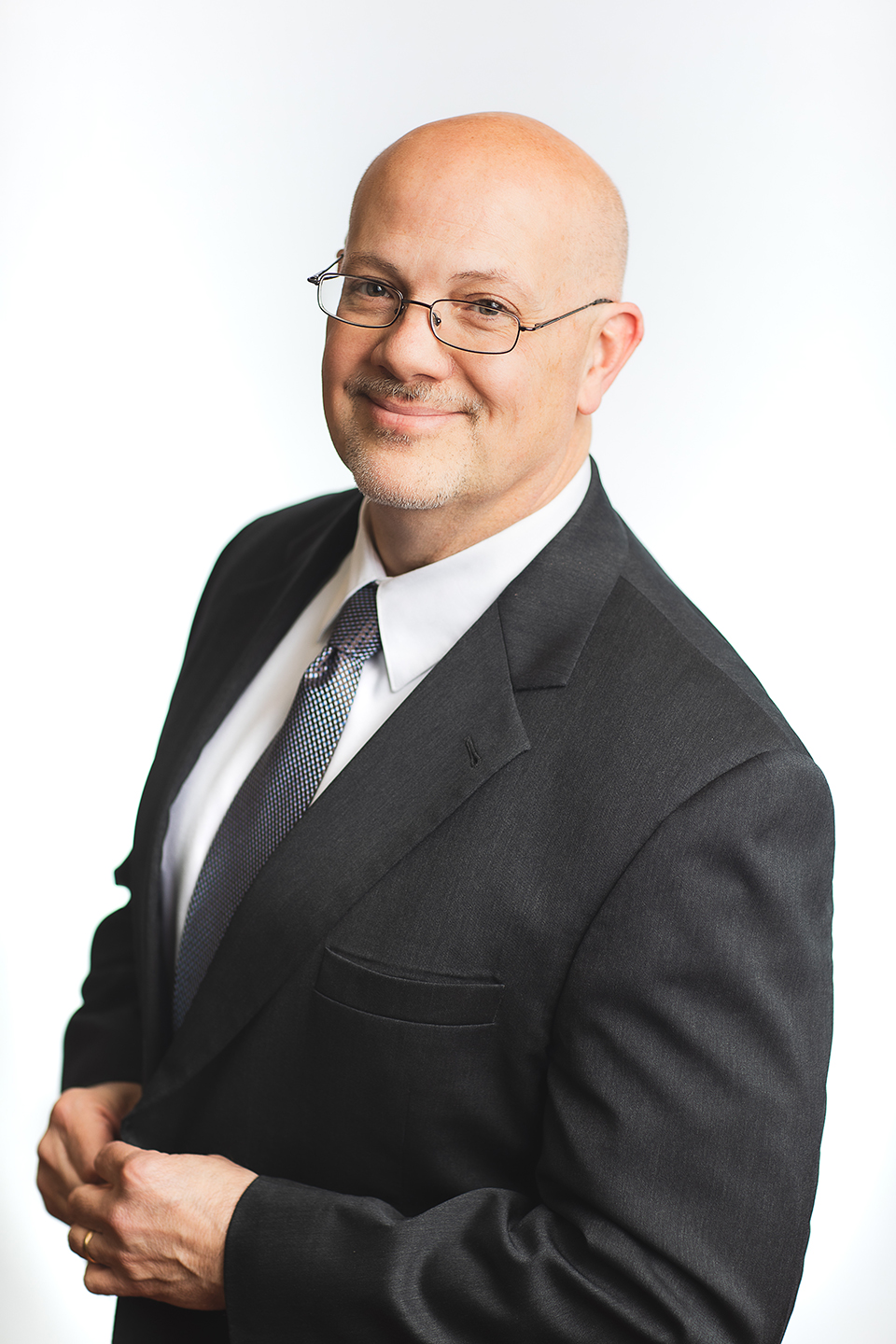 Charley Stoessel
Director of Franchise Development
Charley joined Kiddie Academy in 2018. He brings over 20 years of operations, business development and education experience to his role. Charley introduces candidates to, and guides them through, the discovery and orientation process that leads to becoming a Franchisee with Kiddie Academy. 
Carl Snyder
Director of Franchise Development
Carl was named the Kiddie Academy Vendor Relations Manager in 2018, a position he held until his promotion to Director of Franchise Development in 2021. Before joining our company, Carl developed a broad-based background in risk management, contract management, business operations and customer service during more than a decade in retail management. In his role as Director of Franchise Development, he provides essential information and guidance to candidates who are going through the orientation and discovery process on their path to becoming Kiddie Academy Franchisees. Carl has a B.S. in business administration and management from Stevenson University. He and his wife Candace, who is also employed in our corporate office, are the parents of three children, all of whom attended Kiddie Academy of Abingdon, Maryland.
Josh Miller
Director of Franchise Development
Josh joined Kiddie Academy®️ Educational Child Care as Director of Franchise Development in September 2021. He is a graduate of Washington College and is working toward a Master of Science in marketing from Johns Hopkins University. Josh earned his undergraduate degree in neuroscience, but preferring people to lab rats, he did not want to spend his career confined to a laboratory. He redirected his talents for relationship building and management into sales and marketing, building a successful leadership record of more than 20 years. With us, he will use his expertise and enthusiasm to help entrepreneurs achieve their dreams of business ownership. Away from the office, Josh enjoys spending quality time with his wife and three children.
Nicole Middlebrooks
Transfer and Renewals Manager
Nicole Middlebrooks has been the Manager of Transfers and Renewals since February of 2021. Prior to that she served four years as the Executive Administrative Assistant where, among other duties, she was involved in preparing transfer and renewal documentation and managing production of the Franchise Disclosure Document. Before joining Kiddie Academy Educational Child Care, she spent 16 years as an administrative assistant and bookkeeper for a group of more than 20 food service franchises. Nicole is detail-oriented, highly personable and enjoys working with Franchisees. Her goal in her current role is to make the transfer and renewal process as seamless as possible for both buyer and seller.
Meet the Kiddie Academy Curriculum Advisory Board
The Kiddie Academy Curriculum Advisory Board meets regularly to review the activities that are instrumental to the Life Essentials® program. The board also provides valuable insight and guidance related to current research and trends in early childhood education.
Richard Peterson, CFE
Richard joined Kiddie Academy Curriculum Advisory Board in January 2021 after retiring as the company's Chief Academic Officer. Richard came to Kiddie Academy® Educational Child Care in 2013 as Vice President of Education. In that role, he was able to apply his more than 30 years of executive-level leadership in guiding the education team to continually update and enhance the Life Essentials® curriculum, assuring it meets the highest quality standards. His team also facilitated franchise and director training. He is a Certified Franchise Executive and holds a B.S. in biology and biological sciences from the University of Maryland and completed post-graduate certification in franchise management at Georgetown University.
Dr. Beth Rogowsky
Beth Rogowsky, Ed.D. has more than 13 years of teaching experience in both rural and urban public schools. In 2013, Dr. Rogowsky completed postdoctoral training at the Center for Molecular and Behavioral Neuroscience at Rutgers University where her research focused on improving the language and literacy skills of learners from birth to adulthood. Being a postdoctoral fellow in a neuroscience research center linked Dr. Rogowsky's previous teaching experience with the science of how the brain learns. She is co-author of the critically acclaimed book, "Uncommon Sense Teaching: Practical Insights in Brain Science to Help Students Learn." Currently, Dr. Rogowsky is a Professor at Bloomsburg University of Pennsylvania in the College of Education.
Dr. Patricia Scully
Pat Scully, Ph.D., is an associate professor of education and the coordinator of the Early Childhood Education Program at the University of Maryland, Baltimore County where she teaches courses in literacy development and curriculum. Dr. Scully received her doctorate in curriculum and instruction from the University of Maryland College Park, and has more than 35 years of experience as an early childhood educator of children from 2 to 12 years old. Her firsthand experience directing a child care center helped her establish a training and professional development institute for teachers working in a variety of early childhood settings. Dr. Scully has authored several publications focusing on topics of early childhood curriculum, teacher and child stress, and community building in early childhood classrooms including the textbook, "Families, Schools, and Communities: Building Partnerships for Educating Children, 7th Edition."
Dr. Ocie Watson-Thompson
Ocie Watson-Thompson is Professor and Chairperson for the Department of Early Childhood Education at Towson University. Her graduate degree and undergraduate degree were earned at the University of Alabama in the areas of early childhood education, elementary education and special education with a concentration in language and literacy. She has over 30 years of experience as a teacher and teacher educator. Developmentally appropriate practices, culturally inclusive instruction for young children and quality preparation of teachers/practitioners have been the focus of her scholarly work. Dr. Watson-Thompson continues to teach, supervise and mentor undergraduate and graduate students as they deliver effective instruction and learning experiences in diverse and culturally inclusive environments.
Request More Information
Complete this simple form or call to get in touch with our franchise development team today for a quick, zero-commitment conversation.
We're constantly growing.
And we're being recognized for it.
Swipe to see our awards & accolades.