The Perfect Opportunity
Katie Moore was a successful manager at a Chicago-area payroll company, but she always knew she wanted to do something bigger. She had an entrepreneurial spirit, but as a new mom, Katie was unsure if the time was right to make a big change.
She and her husband, Larry, decided to explore educational child care franchises. It was an industry with tremendous growth potential and one that would allow Katie to pursue her passion without waiting until her children were older.
After researching franchise concepts, Katie found Kiddie Academy, a franchisor with unmatched support and a model she knew could grow her business at her pace. "Since I had young children, it was the perfect solution," Katie said. "I never wanted to be a stay-at-home mom and this was truly the best of both worlds! I got to bring my children with me to work."
She also spoke with franchisees from Kiddie Academy and other companies. "I found that Kiddie Academy owners were much happier with the process and the corporate office."
So, the decision was made and in March 2012, she and Larry opened Kiddie Academy of Bolingbrook, IL.
"I knew that I wanted to grow and potentially have more than one Academy," Katie said. "With the other company we were considering, I wasn't able to do that."
The success of her first Academy led to the decision to open a second. In 2017, Katie opened Kiddie Academy of Darien, IL. "I know the model works, and I feel like every time I do it, I do it better. I'd feel very confident in opening a third or a fourth."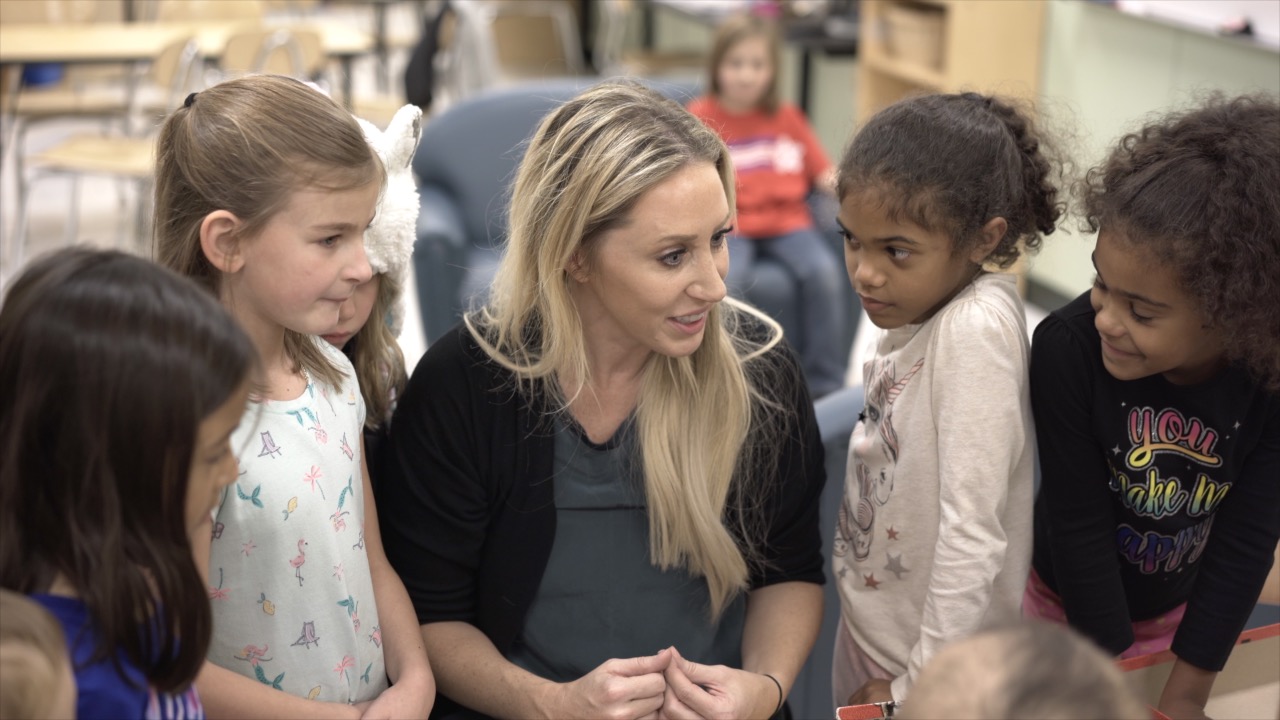 I love being my own boss.
Katie says she loves the flexibility that Kiddie Academy ownership has brought to her and Larry's lives. "It's allowed me to really enjoy my time with my family and still work at the same time. When we opened our first Academy, my daughter was six months old and my son was two years old. They were with me every day, which was great, and they grew up there. Now that they're older, the schools are established enough that I can work a flexible schedule. I spend a lot more time with my family and can work out during the day and still get my work done."