WOYC18: Celebrating Early Childhood Education
It's no secret that education is a key factor in the growth, development and overall welfare of children. Experts agree that investing in high quality education is one of the most important ways with which we can improve our world. State governments across the nation are beginning to echo this sentiment by addressing the need for greater access to high-quality early learning and care from birth to age five. In fact, one in three U.S. governors who delivered State of the Senate addresses in 2018 specifically highlighted early learning initiatives.
Kiddie Academy is proud to lead the charge for the betterment of early childhood education. We are committed to being a nationally recognized provider of educational child care and take pride in our unique Life Essentials® curriculum, which encompasses an overarching company philosophy with age appropriate programs and learning techniques.
Kiddie Academy constantly looks for new and innovative ways to feed children's curiosity and foster their natural instinct to learn through involvement in special events and programs. For example, this week, from April 16-20, over 100 Kiddie Academy franchises across the nation are participating in NAEYC's (National Association for the Education of Young Children) "Week of the Young Child" – an annual event that celebrates early learning. Each Academy is hosting themed learning days throughout the week to emphasize the importance of movement, healthy eating, problem solving and more.
Our cornerstone, Community Begins Here®, and the Week of the Young Child are perfectly matched to support and nurture learning.
Kiddie Academies across the nation are celebrating with our students and families, sharing activities and ideas for families to practice at home.
Music Monday- Get the week started off right by moving and grooving to your favorite tunes. Through music, children develop math, language, and literacy skills – all while having fun and being active! Turn up the volume to shake and sing the day away!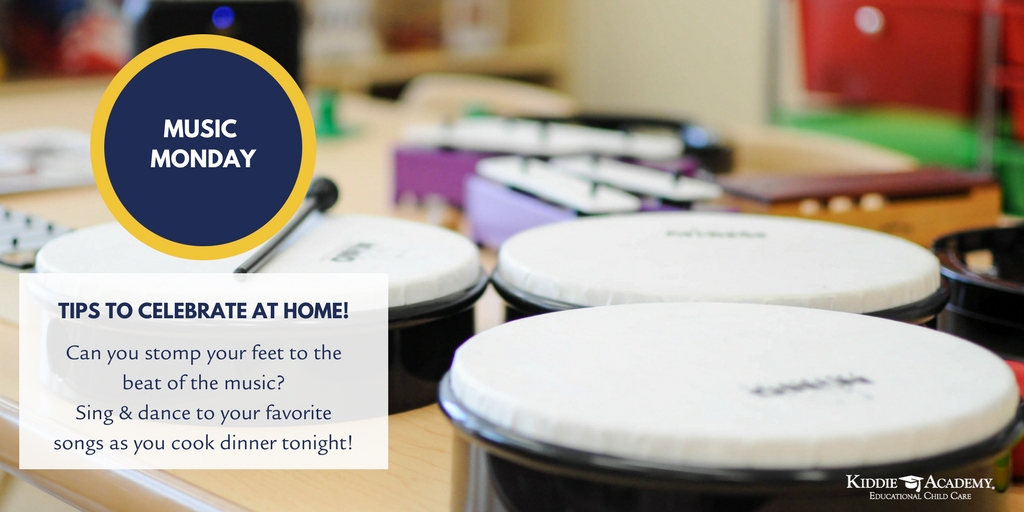 Taco Tuesday- Cooking together connects many skills including math, literacy and science. With the rise in childhood obesity, we encourage healthy nutrition and fitness habits in the classroom. Teaching children good eating and activity habits can encourage healthy behaviors that will last them for life.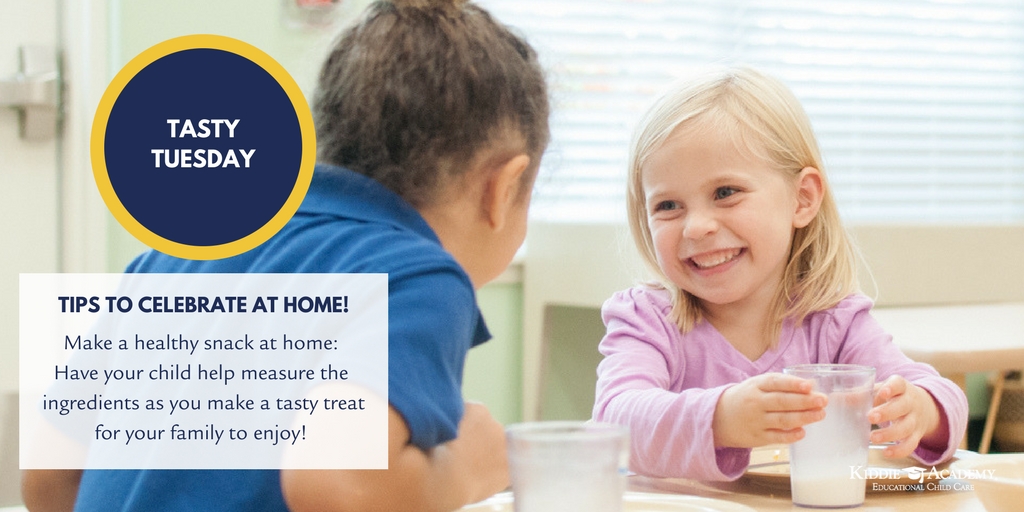 Work Together Wednesday- When children learn to work together, they develop their social and early literacy skills. They come together to use their imaginations and give a whole new meaning to team work.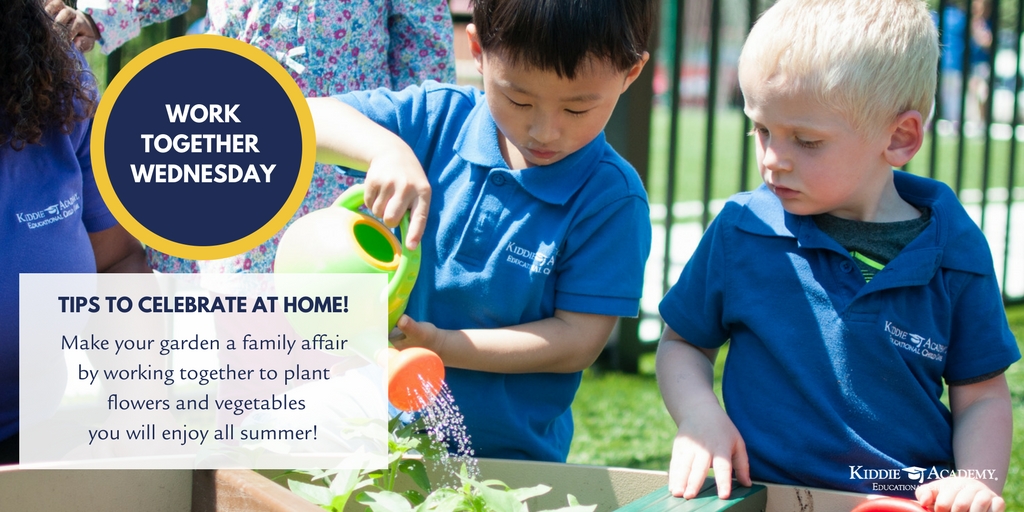 Artsy Thursday- Roll those sleeves up! On Thursday, we will celebrate the fun of getting messy as our students explore open ended creative crafts– paint, crayons, glue and more included!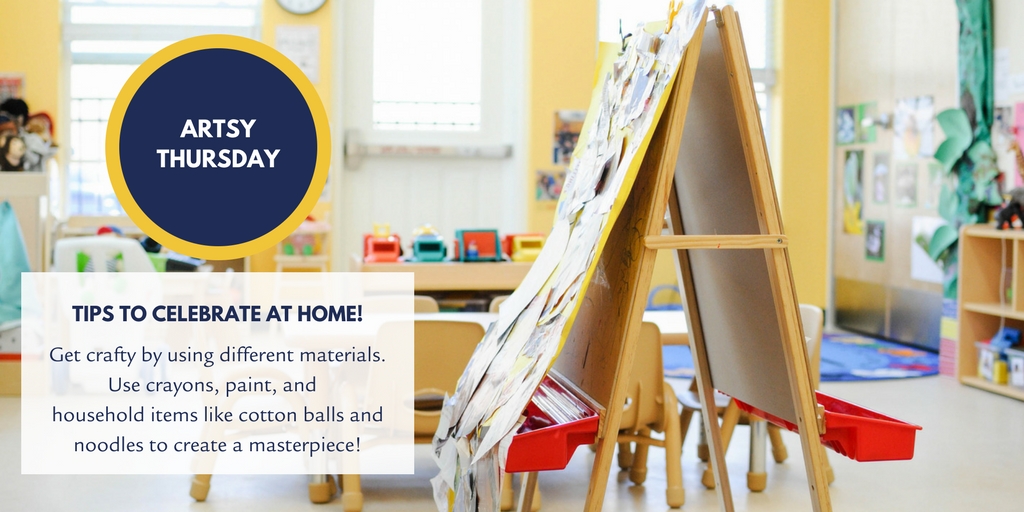 Family Friday- Parents and other family members are your child's first teachers. In addition to parents, encourage grandparents and extended family to volunteer in the classroom. Create opportunities at home to share the lessons you learned in your child's class.
As we prepare for the upcoming week, celebrate your time with the little ones around you. WOYC 18 is an excellent opportunity to learn more about how we can work together as educators and families to meet the needs of young children now and in the future.