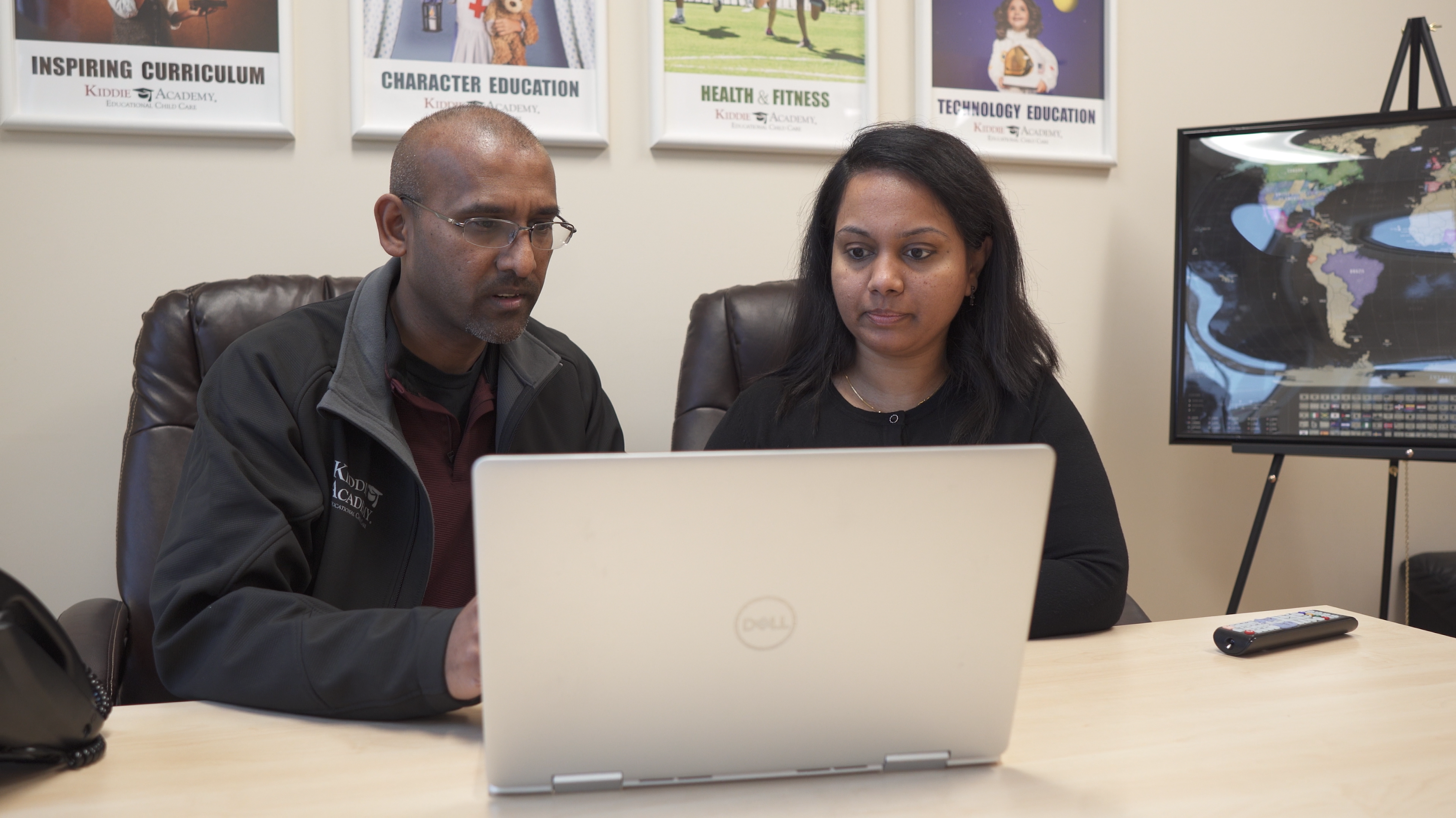 Meet the Ilavarasans
Deepika and Vijay Ilavarasan were successful technology professionals who wanted more from their careers than a corporation could offer. They looked at franchisors in many industries and selected Kiddie Academy as the one they saw the brightest future with. Kiddie Academy encouraged a culture of entrepreneurship and the Ilavarasans knew they would be able to make their business their own.
Kiddie Academy of Vancouver-Fishers Landing, WA – Opened 2017
Kiddie Academy of Camas, WA – Expected open fall 2020
Kiddie Academy of Tigard, WA – Expected open winter 2021
Time to start our day
It's a crisp fall morning and the Ilavarasans start the day by checking emails. A parent from a recent graduate emailed them to say their son is doing really well in Kindergarten. "When parents come back and tell us how great they're doing and how we helped prepare them – that gives us immense gratification", Vijay remarks. Then it's time to wake up their 13-year-old son and 10-year-old daughter. During fall break, their children love to accompany them to help out at the Academy. Deepika, who serves as the Academy director, usually arrives on site by 8am. Vijay, who handles technology and long-range planning, brings the kids and arrives by 9am.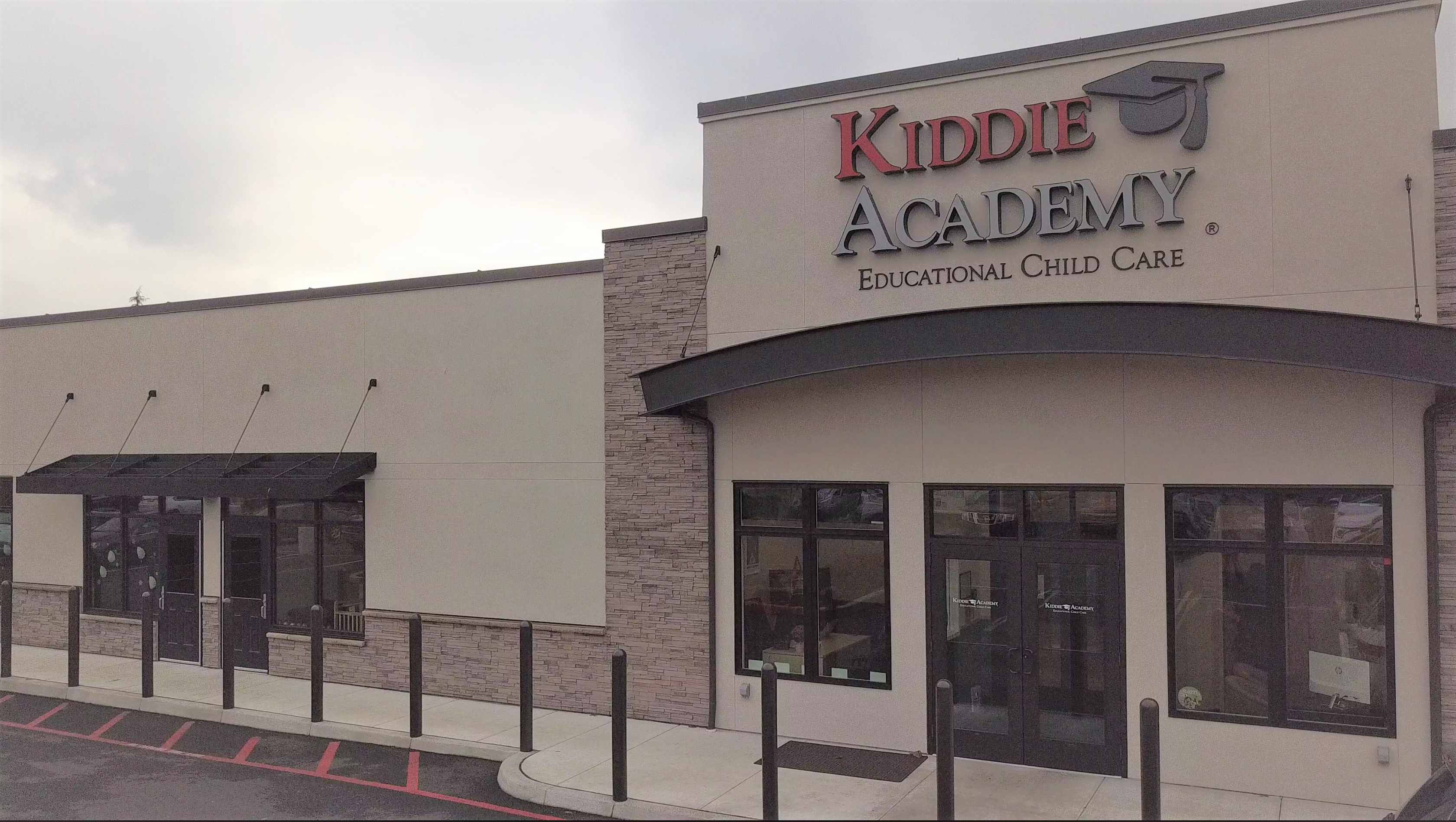 The joy of being there
Deepika loves the interaction with the students, parents and teachers in her Academy. After all, running an educational organization is in her blood. Her grandfather ran a university in India so she understands the importance of education and how one person can make a difference in the lives of those in their community. "There's a family we have where both parents lost their jobs and we let them drop their son off anytime they have job interviews or need care until they can get back on their feet. Helping others is a value close to my grandfather and one our Academy holds true."
A passion for innovation
While Deepika makes her morning rounds, Vijay and his son work together to program the new smart TVs they installed. "Being the first Academy to get the class display monitors gave us a lot of satisfaction and pride. Given my background, technology is important and Kiddie Academy encourages us to participate in the innovation process, unlike other franchises that are rigid."
Blending in to stand out
Child care is a lot about the local community and demographics and the Ilavarasans credit part of their success on being able to build their Academies to community expectations. This afternoon, Deepika has a call with her Kiddie Academy construction team to discuss the playground design of her new academy down the road in Camas, WA. "We were able to get our play structures from local vendors that had evergreen tree toppers and looked very local to the area. Small things but big impact and Kiddie Academy allows us that flexibility and encourages us to be hands on."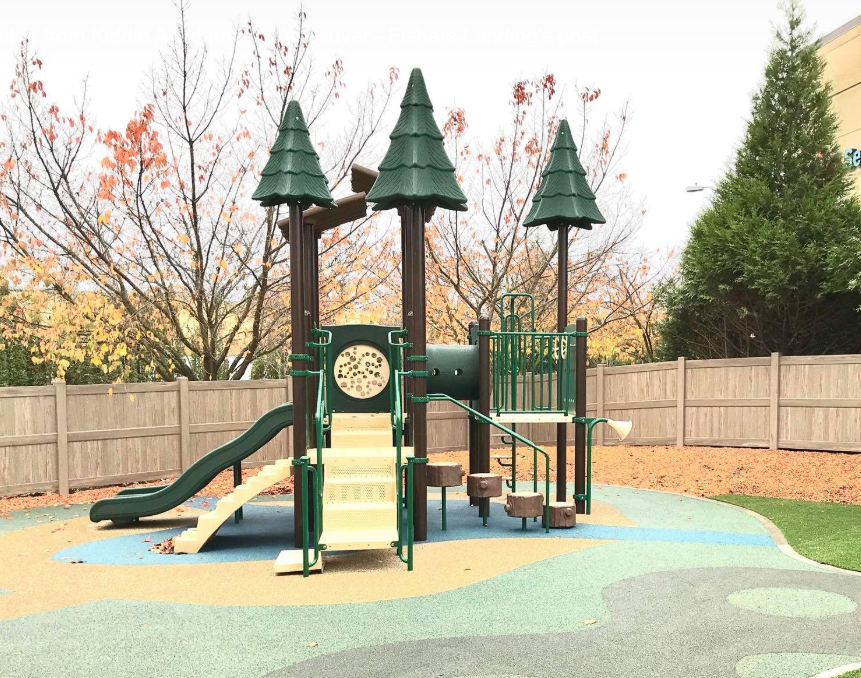 A culture of collaboration
Vijay uses nap time to get some work done in his office. "We are thinking about adding some fun activities to our upcoming community event, so I have been talking to other Academy owners to get their input and ideas. The Kiddie Academy model attracts very smart and creative minds who want to be more hands-on with how they run their business. It's nice to have such a collaborative community to lean on as opposed to a more of a plug-and-play franchise model. That might appeal to some business owners, but not us."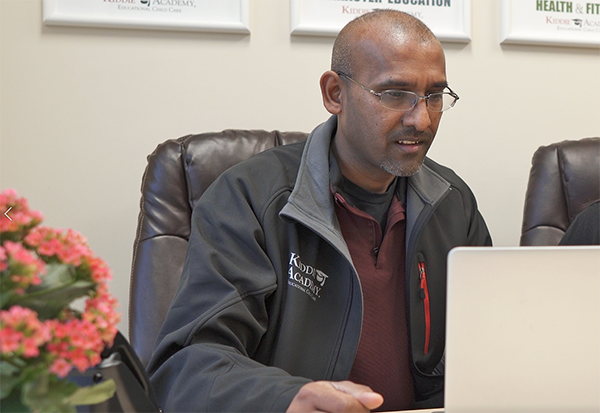 In it together
As pick-up comes to an end, the whole Ilavarasan family stays at the Academy a little later than usual. While Vijay goes over the tour schedule for tomorrow, familiarizing himself with the new families he's going to meet, Deepika and the kids are having fun decorating the lobby for teacher appreciation day. Deepika lets the kids make all the signs and wrap gifts for their teachers. "Our kids love to help in the Academy and they take a lot of pride in it. We keep it fun for them-like tonight we'll get pizza to celebrate a great day."
Trust your gut
When they signed with Kiddie Academy, they Ilavarasans knew they would be the very first one in their market. "We looked at it as an opportunity to separate ourselves from the competition and really stand out. Some people might be hesitant, but we knew with the support, our backgrounds and ambition and the Kiddie Academy community behind us, we could thrive, and we have. We have trusted our gut and now we are opening two more Academies. It has been the best decision for our family.
"Every day we give the best parts of ourselves to this business and every day we get it back tenfold. Our work is fulfilling for the first time in our lives and because of that, our life and our family's life is more fulfilled."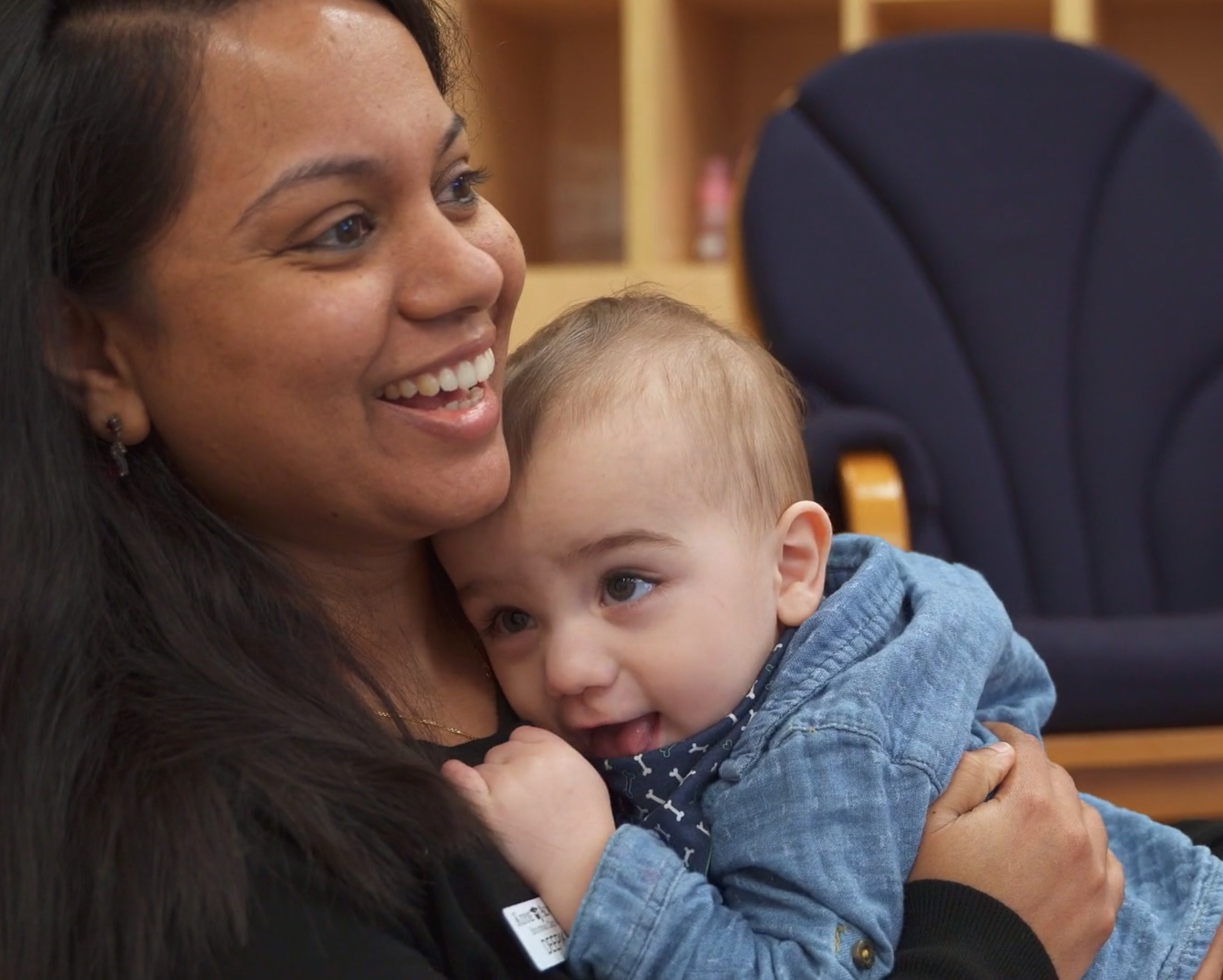 Make your decision today.
Begin your journey to Kiddie Academy franchise ownership today.
Steps to Ownership